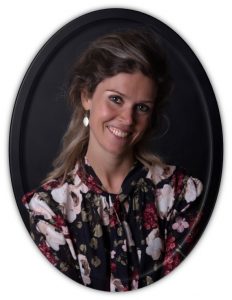 Dr. Annemarie Neeleman (1980) is an educational researcher and policy advisor. In the summer of 2013, she joined a research project at Maastricht University on the long-range educational research agenda for the Dutch province of Limburg. In this project, an active dialogue between educational research and educational practice is the starting point of all activities. In 2014 – fascinated by the interplay between educational research, educational policy making, and educational practice – she started a PhD research into the use of school autonomy. She succesfully defended her thesis in public on 28 June 2019. Annemarie studied school intervention decisions by Dutch secondary education school leaders, the accompanying considerations, and the research used in the decision-making process. You can find the eBook of her dissertation (open access) here. Her construction of an empirically based classification scheme of school interventions has been published in the Journal of Educational Change (open access). You can find it here.
During her PhD research, Annemarie worked as an independent policy advisor for schools, school boards, intermediary organisations, and local and national authorities alike. She currently works as a senior policy advisor at CVO Rotterdam, a large secondary school board in greater Rotterdam. She specializes in qualitative and quantitative analyses of complex educational organisations, quality management, professional learning networks, evidence-based leadership, professionalisation projects, and international comparisons. Annemarie is editor-in-chief of the professional journal SchoolManagement and member of the advisory board of the Dutch Professional Register for Secondary School Leaders and the Expedition Team Teacher Agenda.
Before her current positions, Annemarie worked as a senior education consultant on both national and international projects concerning educational innovation, teacher and management professionalism, leadership development, quality assurance, sustainable vitality, and public value. She publishes on all before mentioned topics in academic and professional journals and books, in both English and Dutch. Annemarie performs regularly at national and international conferences.
Her expertise is in:
interplay educational policy-research-practice
schools as learning organisations
educational leadership
school improvement
school effectiveness
educational change
school autonomy
decision-making
institutional complexity
international comparisons
Here you find her full Curriculum Vitea: CV Ms. Annemarie Neeleman
If you want any further information, please contact Annemarie through: mail@annemarieneeleman.com or +31 (0)6 24 600 172